Are you pumped yet?! Three games into the season and the pitching staff is already DOMINATING, threatening stuff like no-hitters every night and racking up the strikeouts. The offense has four homers, three doubles and a triple. No errors. Is your mind BLOWN?!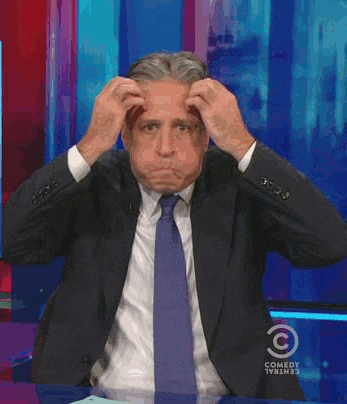 The Tribe didn't completely dominate Houston, like you would expect any team to do. But you gotta hand it to Houston - that Keuchel guy and Altuve are both the Real Deal.
Trevor Bauer was our man on the hill today. Since the kid is so tightly wound, it took him a few innings to stop working so hard and settle into just making outs. He had 81 pitches by the end of the 4th. Still no hits and no runs, but 4 walks. In the 5th and 6th he was cruising, and he left the game after 6 with a career-high ELEVEN strikeouts and no hits. Looks like they've tamed the Bauer Tiger, don't you think? Arizona was happy to get rid of him because his crazy mindset couldn't be zoned in to a Real MLB Pitcher. But the Indians know Crazy, so it was nothing for them to put him straight. And here he is, winning games and taking names!
The Boy Pitcher Kyle Crockett came in for the 7th. Remember him?
Yeah after a partial season with the Tribe last year he's totally in the bullpen for real now! Anyway Crockett had It in him today, as did all the men who came before him, and he smoked the 7th inning with just one walk and two strikeouts.
Next was Scott Atchison - 16 years Crockett's senior - who also faced 4 batters and added one more to the K count (16 in all). Once that was over, everyone was like "OMG WE CAN'T NOT SAY IT ANYMORE! NO HITTER!" It's been 34 years since the Tribe has had a no-hitter. Seriously? The last one was Barker's perfect game in 1981.
Kluber came a little close yesterday but the Tribe as a team came even closer today. Nobody but nobody wanted to see Nick Hagadone in there for the 9th - and you can bet especially Nick Hagadone didn't want to see it - but there he was. Indians Twitter collectively counted to "One!" when there was one out. But there was no "Two!" as Hagadone gave up a homer to the next batter. LULZ
Terry Francona was having none of it tho. He was like "I'm here to win games from now to October, not fuck around with my bullpen to get you guys free Domino-nos pizza." (Hugely paraphrased) He's right. He's always right. Trust in Tito.
A ninth-inning homer didn't matter one skosh, anyway, because our bats finally woke up! In fact, as a consolation prize for missing the free Domino's we get 50% off Papa John's. Tribe5 - don't forget!
Bourn is back! He got two hits today, doubling up his total from yesterday and hitting like a lead-off man should. I don't know why people hate him so much. Is it just because he has a tendency to get hurt? Because everyone on our team seems to be hurt all the time (SEE: Michael Brantley) and we don't count them out. Bourn is at least good when he is in! Unlike some charlatans who are like "oh I'll just play on two bad knees, even if it means I'm awful. At least I try, right?" Bourn is just all right with me and I think we all need to love him!
People are diggin' Jose Ramirez in the two-hole, but I dunno if he is going to be hitting for power maybe he needs to move on down the line! JoRa went 2 for 4 today with a walk and a solo homer. Nice! Also they seem to think he's the second coming of Omar. I think he's great, no doubt, but I honestly am saddened by the complete disregard for Asdrubal's amazing years. I am almost wondering if Asdrubal had a crappy personality or something, which is why Tom Hamilton gives him zero respect now that he's gone. But, whatever - JoRa is our man with the moves now!
Who was ready for the big return of Jason Kipnis? Me me me!!! But with trepidation, right? Because how many times have we heard that guys are "back" from injuries but never quite the same? It feels like a crapshoot as a fan! But you KNOW we can trust in Kipnis, and the JK Kid is not disappointing! Today he had a darn TRIPLE, as well as an RBI single to go 2 for 4. And he's batting .333. Brantley numbers, yo!
Carlos Santana didn't follow up his birthday homer with any homers today, or even hits. But he used his good eye and got on base via two walks. I also heard a snippet of him saying something extremely wise - Houston is a good home-run park and that kind of sucks because when you get to the plate you just try to hit home runs. He's smarter than the average bear!
Oh Brandon Moss...some day you will come around and be the Brandon Moss we paid for. Any minute now. Aaaaaaany minute...
Did you see Yan Gomes' awesome play at the plate? He got a double in the 2nd inning and then came around to score on a single to right. He was pretty much a dead duck by the time he was 50 feet down the third-base line, but he faked to the right then swerved to the left and TOTALLY got around catcher Hank Conger! Conger is a bit of a boob and Yan Gomes is The World's Best Catcher so it makes me wonder how far in advance Yan planned that one. He was probably on second watching ol' Hank fumble around back there thinking "that guy won't be hard to cross up."
He was right!
David Murphy got a hit today, as was expected of him. Nothing came of it, though. Same for Lonnie Chisenhall, who was also real-error- and virtual-error-free today!
Roberto Perez was the catcher today and he went 2 for 4 with a homer and 2 RBI. How awesome is it when your BACKUP catcher is so awesome? We had this "problem" with Santana and Gomes and now look what we have with them. It'll be interesting to see how much they use Perez since Gomes is so amazing as a catcher. Also interesting to see if the kid can keep it up when coming off the bench. Excited to watch it unfold!
Tomorrow is the HOME OPENER! YAAAAY! I think the home opener is a weird thing because the whole city is abuzz about it, and the game gets sold out, and then 2 weeks later you can't even find a Tribe game on at a bar anywhere. Kind of like how Christmas is a big deal for everyone but the other 364 days a year everyone's an atheist.
But, whatever. I have at least one friend who's going. I hope he sends me pics! And of course the game will be on WKYC - it may possibly be the last game I see on TV this year (I don't see any other games scheduled for WKYC yet). Plus I get off work early (I'm the boss so I set the rules!) and who doesn't love that??
The Tribe will be facing off with the Tigers at 4:10 (festivities start at 3, though). Zach McAllister will go against a RHP (whew!) This team has always been dynamite at home so I expect BIG things tomorrow. Can't WAIT!!
See you there!
Radio Chatter:
"This is shades of your 12-year-old Little League game. The pitcher and catcher are the only guys involved."
- Tom Hamilton on Bauer's first inning

"if it was Pitt in the 1980s, they were cheating. The coach was Jackie Sherrill and he went to the bank in a mask."
- Tom Hamilton muses on the 1987 Bluebonnet Bowl in Houston

"Here comes Evan Gatiss, the human air-conditioning unit."
- Tom Hamilton

"It's not a Picasso but it's still priceless."
- Tom Hamilton on the "messy" pitching that still resulted in a 1-hitter